25nov19:0022:00EASTERN MEDITTERNEAN WEBINAR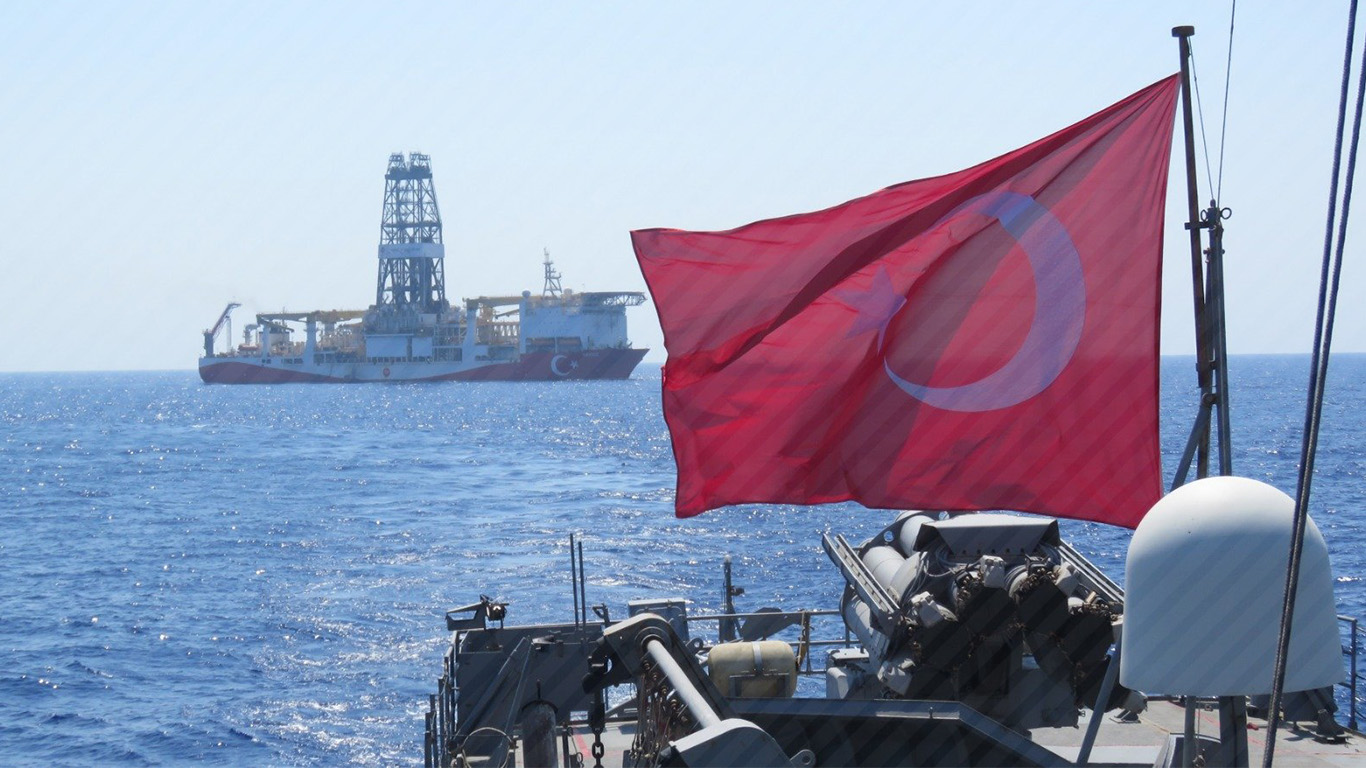 Event Description

Turkish – Greek maritime disputes in the Eastern Mediterranean has morphed into a conventional geopolitical confrontation between Turkey and a set of countries, including Greece, France, the UAE, and Egypt. As the files and actors of this crisis have expanded, the solution has become even more intractable. Taking the complexity and multidimensionality of the topic along with the diversity of the actors involved in the Eastern Mediterranean into consideration, Al Sharq Strategic Research hosted a webinar on the subject with a view geared towards projecting potential scenarios and implications of the crisis on the actors involved and beyond. Of others, this roundtable style webinar aimed at addressing the following questions:
• How does one understand the nature of the emerging security and energy equation in the Eastern Mediterranean?
• Where is the Turkish – Greek disputes heading? Compromise or confrontation?
• Similarly, how is the Turkish – French row likely to unfold in the Eastern Mediterranean from now onward?
• How solid are the emerging regional alignments in this region?
• What role can the EU play in this crisis?
• After the election, will there be any change in the US position towards the region?
Time

(Wednesday) 19:00 - 22:00
Speakers for this event
Can Kasapoglu

Can Kasapoglu

Director of EDAM

Director of the Security & Defense Research Program at the Center for Economics and Foreign Policy Studies (EDAM).

Director of EDAM

Mitat Celikpala

Mitat Celikpala

Professor at Kadir Has University

Dr. Mitat Çelikpala is Professor of International Relations and the Dean of Faculty of Economics, Administrative and Social Sciences at Kadir Has University, Istanbul. He has also been the board member of the International Relations Council of Turkey since 2004 and the Managing Editor of the Journal of International Relations: Academic Journal. He previously served as an academic advisor to NATO's Center of Excellence Defense against Terrorism in Ankara (2009-2012) and was Academic Adviser to the Center for Strategic Research (SAM), Turkish Foreign Ministry (2002-2010), and Caspian Strategy Institute, Istanbul Turkey (2012–2013).

Professor at Kadir Has University

Ioannis N. Grigoriadis

Ioannis N. Grigoriadis

Associate Professor and Jean Monnet Chair

Associate Professor at Bilkent University/ The Hellenic Foundation for European and Foreign Policy (ELIAMEP)

Associate Professor and Jean Monnet Chai...

Dimitrios Triantaphyllou

Dimitrios Triantaphyllou

Head of Department at Kadir Has University

Head of Department of International Relations at Kadir Has University

Head of Department at Kadir Has Universi...

Omer Aslan

Omer Aslan

Associate Fellow at Al Sharq Strategic Research

Omer Aslan is an Associate Fellow at Al Sharq Forum, and a researcher at the Institute for Security Sciences at the Turkish National Police Academy (TNPA). He previously worked at the political research department of the Ankara-based SETA Foundation for Political, Economic and Social Research. He received his B.A. degree in political science from Bilkent University. After finishing MSc in International Relations at the London School of Economics and Political Science, he entered the Ph.D. program in political science at Bilkent University in 2010. Ömer is now a Ph.D. candidate at the same university, currently working on his dissertation in the field of civil-military relations. Among his publications are "A Turkish Muslim Between Islamism and Turkish Nationalism: Seyyid Ahmet Arvasi (1932–88)", and "'Unarmed' we Intervene, Unnoticed we Remain: The Deviant Case of 'February 28th Coup' in Turkey ". Research Interests: Military and Politics in the Muslim World, External Actors and Military Coup d'états, Police and Politics.

Associate Fellow at Al Sharq Strategic R...